The salvaged stone from the Missouri State Capitol exterior repair project was auctioned in lots to the higher bidder on Friday, June 3, 2022.The funds raised from the auction will be used by the Missouri State Capitol Commission for their continued mission to preserve and protect the State Capitol building, the world-class art that adorns the building, and the grounds.
The salvaged Burlington Limestone from the Missouri Capitol exterior was mined from the quarries of Carthage Missouri, in the southwest corner of the state. The bulk of the material auctioned included large paver stones, ranging in size from 24" x 24" x 2" to 36" x 36" x 2", along with a variety of architectural cut stones, base stones and capstones, with a few decorative or specialty carved pieces.
The sale of the salvaged stone amounted to over $85,000. We appreciate the many volunteers who contributed to make the event a success, as well as those who supported the Commission's efforts by bidding on a piece of Missouri history!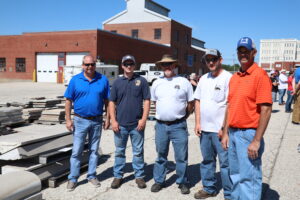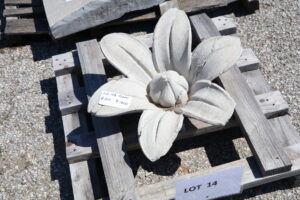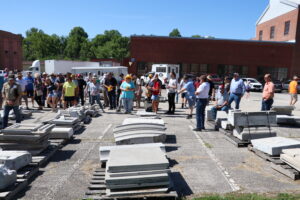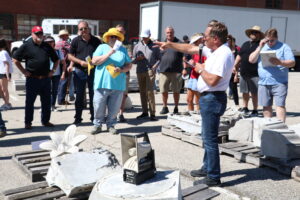 Additional photos of the auction can be viewed here.